The current Board was elected following the 2013 conference. At that time it was decided to create an Advisory Panel. Members of the Advisory Panel have been past Presidents of the IACL and major contributors to the study of consumer protection law.
Board Members
President, Michelle Kelly-Louw
University of South Africa
Michelle Kelly-Louw is a professor of law at the University of South Africa ("Unisa"). She completed her doctoral degree in international banking law ("Selective Legal Aspects of Bank Demand Guarantees") in 2009. Her thesis has since been published by VDM Verlag: Germany. She has published widely in the fields of insolvency law, banking law and consumer credit law and her research has been cited with approval and quoted by the South African Constitutional Court and the Supreme Court of Appeal on several occasions. In 2008 she received the Unisa Principal's prize for excellence in research and a year later she received the Unisa Resilience in Research Award. In 2010 she received the South African Department of Science and Technology's award for Distinguished Young Woman Scientist (Academic Excellence in Social Sciences), in 2011 she received the Unisa Women's Forum 2011 Woman of the Year Award (Achievement), and in 2013 she received the Unisa Leadeship in Research Women Award. Throughout her career she has been extensively involved in the drafting of legislation. For instance, she drafted the consequential amendments contained in the South African National Credit Act 34 of 2005, provided expert advice to the drafting team and also assisted with the drafting of the 2006 Regulations to this Act. For three years she served on the panel of legal experts (legislative drafting) for the South African National Treasury and the legal panel of the South African National Roads Agency Limited Property Portfolio. She was also a member of the Business South Africa's Task Group on Insolvency Law who investigated the proposed Unified Insolvency and Business Recovery Bill of 2003. She is a member of various local and international law journals.
Vice President, Marco Loos
University of Amsterdam, Netherlands
Marco Loos is Professor of private law, in particular of European Consumer Law, at the University of Amsterdam. He studied law and wrote his Ph.D. thesis on the contract to supply energy to consumers at Utrecht University. From 1997 to 2001 he worked as a researcher and lecturer of law at Tilburg University. From 2002 until now he works at the University of Amsterdam, first as a senior researcher and lecturer and as of 2005 as a full professor. In 2005 and 2006 he was the Director of the Amsterdam Institute for Private law (AIP) and from 2007 to 2009 he was the chairman of the Department of Private Law. He chaired the university's Education Council until the end of September 2014 and is currently chairs the law faculty's alumni association and a scientific association in the area of private law. He regularly publishes in the fields of contract law, consumer law and European private law. He is a member of the editorial board of the Dutch consumer law review Tijdschrift voor Consumentenrecht en handelspraktijken (TvC) and associated with the reviews Nederlands tijdschrijft voor Europees recht (NTER) and Nederlands Tijdschrift voor Burgerlijk recht (NTBR), a member of the Advisory Board of the Zeitschrift für Europäisches Unternehmens- und Verbraucherrecht (EUVR) and of the double-blindly reviewed book series European Economic Law and Regulation (Springer). Finally, he is a part-time judge to the District Court of Oost-Brabant, located in 's-Hertogenbosch. In 2015, together with colleagues at the University of Amsterdam he will act as the host of the 15th conference of the International Association of Consumer Law, of which he is a board member since 2013.
Immediate Past President, Gail Pearson
University of Sydney, Australia
Gail Pearson is Professor of Business Law at the University of Sydney where she Chairs the PHDASC and is Deputy Chair of the Graduate Studies Committee of Academic Board. She was Chair of the Discipline of Business Law. She is a Member of the Code Compliance Committee for Customer Owned Banks. Her books and articles are on financial services and credit and other aspects of commercial and consumer law. She has been a Member of the Fair Trading Tribunal of New South Wales, the consultative committee to the Consumer Trader and Tenancy Tribunal, and the Business Law Specialist Accreditation Committee of the Law Society of New South Wales. With others from the IACL she was a member of the International law Association Committee on the International Protection of Consumers. She is a Fellow of the Institute of Advance Studies at JNU and of the Australia India Institute. With Nicola Howell of QUT, she founded the Australasian Consumer Law Roundtable.
Felicia Monye
University of Nigeria
Dr. Monye, a Senior Law Lecturer at the University of Nigeria Enugu Campus, has been in the area of consumer law for about 20 years. She teaches Commercial Law, Law of Contract and Law of Consumer Protection. In 1997, she got her University to introduce the teaching of consumer law at the undergraduate level and started the course as a pioneer lecturer. he is the author of Law of Consumer Protection and the initiator and Editor-in-Chief of Consumer Journal, the first of its kind in Nigeria. Dr. Monye is the founder and national president of the Consumer Awareness Organisation, a non-governmental organisation which engages in consumer enlightenment programmes among other things. She is also a consultant to the Department for International Development (DFID) on consumer issues.
Claudia Lima Marques
Federal University of Porto Alegre, Brazil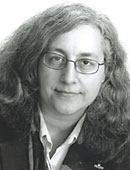 Claudia Lima Marques holds the Private International Law and Law of International Relation Chair at the Federal University of Rio Grande do Sul at Porto Alegre, Brazil. She has a phD. from Heidelberg (Germany) and a LL.M. from Tübingen Law School (Germany). She is the author of seven books in consumer law and has written numerous articles on civil law (contracts, torts and family law), on conflicts of laws and consumer law issues.
James Nehf
Indiana University, Indiana, USA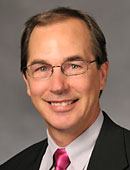 Professor and Cleon H. Foust Fellow, Indiana University School of Law-Indianapolis. Professor Nehf has been teaching contracts, consumer law, and commercial law subjects for more than fifteen years. He was the inaugural director of the European Law Program at Indiana University and has held several university administrative positions, including a term as interim director of the Indiana University Center on Southeast Asia. His publications include an updated and revised edition of Corbin on Contracts, and numerous articles on privacy law, low-income consumer transactions, contracts, and international/comparative law subjects.
Kathleen Engel
Suffolk University, Boston, USA
Professor Engel is a Research Professor of Law at Suffolk University and a national authority on mortgage finance and regulation, subprime and predatory lending, and housing discrimination. Her many publications include a 2011 book published by Oxford University Press, The Subprime Virus: Reckless Credit, Regulatory Failure and Next Steps (with Prof. P. McCoy) and articles in Texas Law Review, Fordham Law Review, Washington University Law Quarterly, Connecticut Law Review, The Journal of Economics and Business, Fordham Urban Law Journal, and Housing Policy Debate. Professor Engel presents her research in academic, banking, and policy forums throughout the country and around the world. Her analysis of financial services markets and the laws that regulate them regularly catches the attention of the press; The New York Times, Business Week, The Economist, Newsweek, and The Wall Street Journal have all cited her work. Professor Engel has advised numerous federal and state agencies on various matters related to financing of loans. Among her various public service activities, she sits on the Consumer Advisory Board of the Consumer Financial Protection Bureau. She previously served in a similar capacity on the Federal Reserve Board of Governors' Consumer Advisory Council.
Sebastián Barocelli
Universidad de Buenos Aires, Argentina
Sergio Sebastián Barocelli is Profesor of Civil and Commercial Contracts Law. University of Buenos Aires (UBA) Buenos Aires, Argentina. Researcher at Institute for Law and Social Research "Ambrosio L. Gioja", Faculty of Law – University of Buenos Aires (UBA) Buenos Aires, Argentina. Professor of the Career of Specialization in Contracts and Torts, Univesridad del Salvador (USAL) Buenos Aires, Argentina. Professor of the Postgraduate Program in Consumer Law. University of Buenos Aires (UBA) Buenos Aires, Argentina. Member of the Argentinian Institute of Consumer Law (IADC)
Tsuneo Matsumoto
Hitotsubashi University, Tokyo, Japan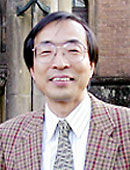 Born in Kyoto in 1952, Tsuneo Matsumoto is a professor of private law at Hitotsubashi University School of Law, Tokyo, Japan. He got his LLB and LLM degrees at Kyoto University, and joined Hitotsubashi in 1991. Since 2009 he serves as Director for JD Program.
His major areas of concern are consumer law and policy as well as ICT law and policy. He has been advising various ministries and agencies in Japan on consumer and ICT issues. He is the chair of the Consumer Commission, Cabinet Office, Government of Japan, which was established in September 1, 2009, at the occasion of the change of regulatory framework for consumer protection in Japan. Since 2001 he has been a member of the Council of JISC and served as the chair of its Consumer Policy Committee. He also serves as the chair of Japan's mirror committee on ISO/SR as well as a member of the ISO/COPOLCO Chair's Advisory Group. Professor Matsumoto is a board member of the International Association for Consumer Law. Since late 90s, he has been deeply involved in legal technical assistance program for transition economy, especially Cambodia and Vietnam, through Japan International Cooperation Agency (JICA). His English publication includes "Privatization of Consumer Law: Current Developments and Features of Consumer Law in Japan at the Turn of the Century", 30 Hitotsubashi Journal of Law and Politics 1 (2002) , "Consumer Protection Laws in Asian Countries", Nobuyuki Sakumoto, Masayuki Kobayashi & Shinya Imaizumi (ed.), LAW DEVELOPMENT AND SOCIO-ECONOMIC CHANGES IN ASIA (IDE-JETRO, 2003), "Anglo-American Law Research in the Study of Civil Law in Japan", Zentaro Kitagawa & Karl Riesenhuber (Eds.), THE IDENTITY OF GERMAN AND JAPANESE CIVIL LAW IN COMPARATIVE PERSPECTIVES (De Gruyter Recht, Berlin), "Managing Risks Through Soft Law Techniques; Can They Work for Consumers?", Iain Ramsay, John Salloum, Naomi Horrox & Geoff Mowatt (ed.), RISK AND CHOICE IN CONSUMER SOCIETY (Ant.N.Sakkoulas, Athens) and "Reshaping Consumer Policy", Highlighting JAPAN through articles, March 2010.
Ashok Patil
NLSIU University, Bangalore, India
Chair and Professor of Consumer Law and Practice (Ministry of Consumer Affairs, Government of India) at the National Law School of India University, Bangalore (NLSIU).  Chair and Professor of Consumer Law and Practice (Ministry of Consumer Affairs, Government of India) at the National Law School of India University, Bangalore (NLSIU). He has a B.Sc (1993), LL.B. (1996), LL.M. (1998), and Ph.D all from Karnataka University, Dharwad, as well as qualifications in computer applications and cyber law. Until 1999 he practised before the High Court of Karnataka. In 2008 he joined NLSIU in August 2008 as an Associate Professor. Prior to this he was a Lecturer and then Principal at KLE's B.V. Bellad Law College, Belgaum. Professor Patil has conducted many training programmes for consumer club teachers, Non-Governmental Organization, consumer forum members and designed and started a one year course on 'Post Graduate Diploma in Consumer Law & Practice' (PGDCLP) through Distance Education mode in 2011. He has published twenty articles and three books. Recently he has edited book
on '25 Years of Consumer Protection Act: Challenges and the Way Forward'. He is the Chief Editor for 'International Journal on Consumer Law and Practice'and the Bi-Annual magzine "March of Consumer Law and Practice". He has presented many research papers at the International and National Conferences, Seminars and Workshops. His area of specialization is Consumer Protection Laws, Law of Torts and Insurance Laws. He has done research work in Singapore, Washington DC, New York, Sydney, Thailand, Sri-lanka and Mexico on Consumer Protection Issues. In 2013, he was elected as an Executive Council Member of 'International Association for Consumer Law' at Univeristy of Sydney Conference. He is also the member of Government of India, Inter-ministerial Monitoring Committee on issue of Misleading Advertisements and Review Committee on 26th Report of the Standard Committee on Consumer Protection Amendment Bill, 2011. He has got ASIAN LAW INSTITUTE'S FELLOWSHIP in 2010 and recently, he has got prestigious National Award "LEGAL EDUCATION INNOVATION AWARD-2013" for his active role in development of consumer protection in India.Currently he is also Faculty Co-ordinator for Centre for Child and the Law and Faculty Advisor for Legal Services Clinic. Recently under his leadership Legal Service Clinic had won MACJANNET INTERNATIONAL SECOND PRIZE -2014 for its active social work to the society.
Dan Wei
University of Macau, Macau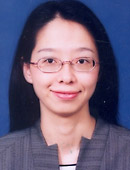 Dan Wei is Full Professor of Faculty of Law of the University of Macau. Her specialties include international trade law, international investment law, consumer protection, competition law, arbitration and Chinese law. Wei is Arbitrator of China International Economic and Trade Arbitration Commission, Invited Expert of Ascertainment of Foreign Law of the Center for Ascertainment of Foreign Law of the Supreme People's Court of China, Elected Director of China Association for Consumer Protection Research of China Law Society and Expert-Collaborator of National Secretariat for Consumers of Ministry of Justice of Brazil. Currently, she acts as the Rapporteur of the Committee of International Protection of Consumers of International Law Association (ILA).
Christine Riefa
Brunel University, West London, England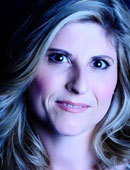 Dr Riefa recently completed a funded project on "The Protection of Consumers on online auction sites" at national, European and international levels. Dr Riefa obtained her PhD from the University of Montpellier (France) under the supervision of Professor Jean Calais-Auloy on the topic of "The Internet and market law – consumer protection and competition law". Her previous work (DEA dissertation) on "the consumer and the Internet" received the DGCCRF (OFT's counter-part in France) prize for best dissertation. She also received the University prize for best dissertation in Market law.

Mateja Djurovic
Dickcon Poon School of Law, King's College London, UK
Dr. Mateja Durovic is a Lecturer in Contract and Commercial Law at the Dickcon Poon School of Law, King's College London, UK. Previous to this, Mateja was an Assistant Professor at the School of Law, City University of Hong Kong. He holds PhD and LLM degrees from the EUI, Florence, LLM degree from the University of Cambridge, and LLB degree from the University of Belgrade, where he graduated as the first and best student of his class. Dr. Durovic was a Post-doc Research Associate at the EUI, Visiting Scholar at Stanford Law School, and at the MPI of Private International and Comparative Private Law, Hamburg. He has been a Visiting Professor at the Universities in Macau, Florence, Passau, Lille Catholique, ECUPL Shanghai and Belgrade. Dr. Durovic worked for the International law firm Gide Loyrette Nouel and the Legal Service of the European Commission, as well as a legal consultant for the European Commission, BEUC and the United Nations. He speaks fluently Serbian, English, Croatian, French and Italian and basic Spanish and Greek. Dr. Durovic performs research in the areas of Contract Law, Consumer Law, International Commercial Law, Comparative Law, Arbitration Law and Competition Law. His work has been published in leading law journals (European Review of Private Law, European Review of Contract Law, Journal of Consumer Policy, Journal of European Consumer and Market Law) and by most prominent law publishers (Oxford University Press, Hart Publishing, Springer).